https://t.co/vYkCwB2LDV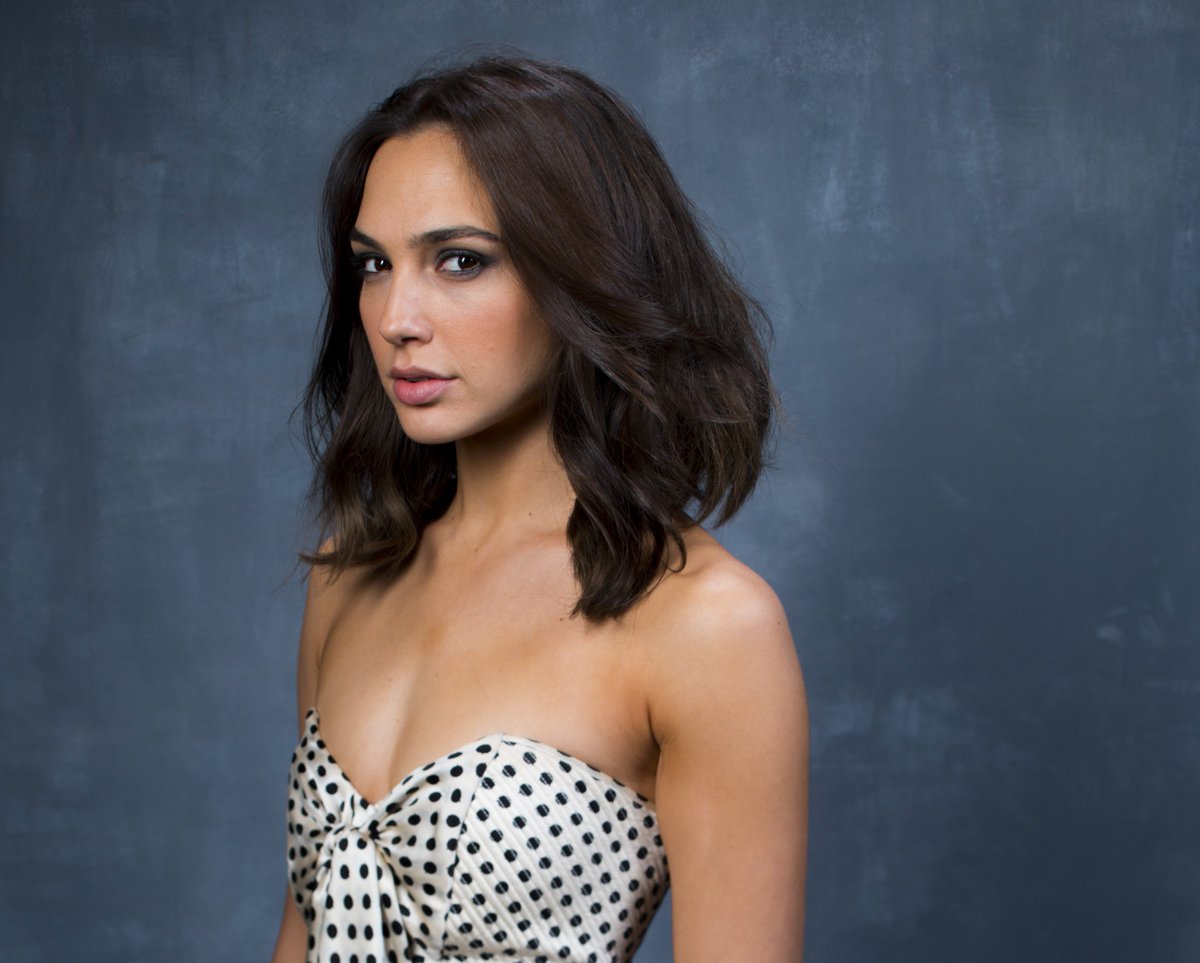 I've been having conversations like this all weekend because, legally speaking, in the US, people of Latin American descent are classified as "white". As in, when it was illegal for a black person to marry a white person, it was never illegal (in the US) for a Mexican to marry a white person. We have never been "equal" to whites, but we were still classified as the same species, unlike black people who were literally classified for a time as subhuman.
There has absolutely been oppression and hatred and bigotry directed at any number of nationalities, ethnicities, and skin tones. It has not all been the *
same
*. I'm not even going to rank any of it - it was just *
different
* for us all. Our cultural histories are *
different
*. So when it comes to representation, someone of my heritage, or Gadot's heritage, cannot stand in for all POC, and sometimes not for any POC.
I may be Chicana, but the world sees me (and therefore treats me) as white, so my experiences, especially my successes, can't be used as examples of POC success or representation. As for Gadot, I will let the people most affected by her speak for or about her.

"But what about all the black AND Latinx people who tell me that POC is an umbrella term that includes black people, Latinx, Pacific Islanders, and Middle Easterners? Are you saying I'm wrong to call them all POC?"
You've been somewhat misled. If you look on any census or many government stat questionnaires, "Hispanic" is not a race. We still have to classify ourselves as white in the race category.
"Latin American" was created by white people to replace (and is often used interchangeably with) "Hispanic" because Peru speaks Portuguese and white USians wanted a single word to refer to a dozen different distinct nationalities rather than acknowledge us as all different. People from those regions do not call ourselves Latin American. We usually refer to our country of origin - Mexican, Cuban, Puerto Rican, etc. or even more locally by tribe or indigenous affiliation like other Native American people.
That's like Italians and Irish people all calling themselves "European", except if the US invaded Europe, colonized it, and then said "since we've renamed your continent Europe, you're all just Europeans now because we want to track you all but we really don't care enough about your individual cultures to track you that granularly. And, not only are you all just "European", you're also all white, because you're not black. But if you are black, you're not "European", you're still just black."
Because people of South American descent are discriminated against, we are often brought under the umbrella of "POC" because black and brown and red and yellow are all colors of skin and none have the status of "white".
But a success or a representation of one of us is not a success or a representation of us all. Our various histories of oppression are *
different
* and one group overcoming a hurdle is not representative of all people of color and all their distinctive hurdles.
As, for example, the issue of marriage mentioned above. Mexican children were always able, legally, to go to school with white children, as another example. A Mexican getting a degree from a "white" university is not a "win" for black people, who were legally barred from entry into white schools. That accomplishment does not represent all POC and should not be celebrated as such.
And another point - South America is a colonized continent with an incredibly diverse ethnic and racial background. We are not all brown. For a long time, there was even a strict caste system in place based on how much white or indigenous or African ancestry one had. Being from Mexico could mean that I'm African-Mexican or Native Mexican or Spaniard (which is white) or some mix.
Mexican people in particular, of those with South American heritage, have been trying to gain some control over our nomenclature, but nobody seems to hear us. They just keep calling us "Hispanic" and "Latino/a/x" whether we want to be called that or not.
And then there is a segment of our population who is all about embracing assimilation and our colonizers and invaders. They'll vehemently defend those terms or tell you that its not problematic to use them, that it's not a big deal. Some of these people voted for Hair Gropenführer and made headlines when they were surprised to find their totally legal asses deported anyway.
So whether we fall under the POC umbrella depends on who is speaking and the context of the subject. But a success for one member is not a success for us all. Maybe if all POC finally figure out that we outnumber the white folk when we're all counted as one bloc and we rise up unified, but that probably won't happen. When it comes to POC rights and being equal, then we can all band together as one group. But when it comes to specific types of discrimination or specific landmarks and historical progress, we cannot each stand in for us all.
The history of Jews is not my history as a descendant of Mexicans. The history of Africans in the US is not my history as a descendant of Mexicans. And Gadot headlining a successful action film is a huge win for women in film and entertainment, but not a win for "POC", let alone WOC. Talk to me when a person of obvious African ancestry headlines a successful action film, or when an Asian actor headlines as the romantic lead or a successful action character that isn't a martial arts expert. Or a Mexican (playing a Mexican character, because there are some women of Latin American descent who occasionally play no specific ethnicity and pass as white) headlines anything not as a villain or in a film not related to drug cartels.
And then come talk to me when those landmark films are a drop in the bucket and we no longer need to point out "well, there was This Film who had This One Actor who did This Thing" to somehow "disprove" that racism doesn't happen in Hollywood.
#ContextualPOC