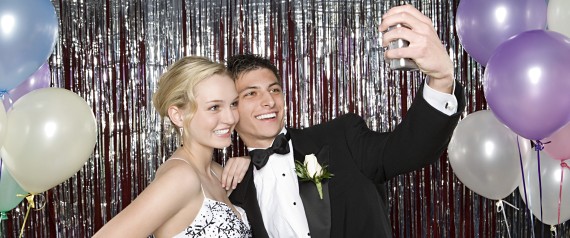 http://www.huffingtonpost.com/kasey-ferris/my-son-does-not-need-to-b_b_8338402.html

"In order to raise a generation of kind and respectful men we have to stop telling our boys they're inherently bad (but it's not their fault because hormones.) In order to create a culture of strong and competent women who can save themselves, we must first stop teaching girls that they need to be saved."

"While the role of overprotective father is not a new one, it is a tired concept that needs to just die, already. Aside from the assumption that my daughter ... is incapable of good judgement and protecting herself and her standards, this ridiculous concept imagines my sons likewise incapable of the same good judgement and standards.

'But I've been/known a teenage boy,' You say. 'I know how they think.'

Which is total baloney. Because here's the thing -- thoughts are not equal to actions. And rationalizing that young men have overwhelming urges that cloud their judgement and force them to make poor decisions regarding young women is nothing more than excusing bad behavior. "Boys will be boys" needs to STOP. "

"It's not 'funny' to threaten my son. It's not 'cute' to treat your daughter as if she has zero common sense. "

"realize and come to terms with the fact that teenage sexuality is not a 'boy thing'. Teenage sexuality is a teenage thing. Young men and young women alike are going to be curious, interested, and looking to learn more about sex. Your daughter is just as curious as my son, I can virtually guarantee it."
I started exploring partnered sexual activity when I was 12. I started having penetrative sex when I was 15. I actively pursued each of my partners and they were not "boyfriends" - they were casual sex partners. My first "boyfriends" were guys who pursued me, but the ones I went for were not intended to be big-R Relationships. And, not only that, but the only reason I "lost my virginity" was to see what all the fuss was about and I deliberately picked a guy who would be leaving soon so that there was no chance of an ongoing relationship.
Teenage sexuality is a teenage thing. I was curious and interested in sex and I remain so to this day. But I was also well educated and practical and responsible. Well, I was well educated and responsible about biology. I knew all about safer sex practices and how babies were made and how to avoid making babies. I knew it so well that my church youth group asked me to give a safer sex lecture to the youth because the parish thought that an older teen would be listened to better than some cranky old adult.
But I was not educated about consent, other than the obvious and practically strawmanny stranger-rape scenarios. I knew, full well, that I could say "no" and I should expect it to be honored and I knew that I *
should
* say "no" whenever I didn't want to do something. By 16 I even had some self-defense lessons (taught to all sophomores by our school priest, of all people, who was a black belt in some martial art or another, and was part of our P.E. curriculum).
What I didn't know was that men could be assaulted too, and that much of what was taught to us about male / female relations leads directly to male assault. I was taught that "boys will be boys" and that "all men think about sex every 6 seconds" and that teenage boys especially were out of control and only wanted sex. With those kinds of assumptions, it leads naturally to the conclusion that if I was offering sex, then any male should want it. With romantic comedies and other media examples of "if you want your love interest, just be persistent and they'll eventually see that you're The One", that leads naturally to the conclusion that if any guy *
did
* put up any kind of resistance to my advances, it was his "higher brain" functioning in charge, but he really wanted it, deep down inside, so all I had to do was get past his objections, tap into his primal urges, and he'd "consent".
In other words, I was the sort of guy I now mock on the internet who thinks that "no" just means "try harder". Only I thought it was OK because I was a girl, and it doesn't count when girls do it because boys and girls were "different". I do have memories of being in high school and telling other boys that I thought it was OK to be virgins, so I did have somewhere in the back of my brain the inklings of "consent". I was aware that people had different rates of sexuality. But I also had the conflicting message that "boys were horndogs", and that's the message that won out every time I was interested in a guy who wasn't equally as interested in me. It was somehow *
different
* when I did it, because I was a Good Person, or something.
There *
were
* plenty of guys who would have been interested in sex with me, and even in sex under the circumstances that I was interested in (i.e. casual sex), and some of them were even in my age group. My problem was that I did not fully understand consent or sexism or patriarchy (and all the things that covers, such as the pressure for guys to have sex whether they want to or not and the overlooking of situations that violate male consent) or even entitlement. I wanted That Guy, so I was going to Have Him. And of course it was OK because I was the girl, and all guys want all girls anyway, they just have to be made aware of it.
The things that I now understand about consent and agency needed to be taught to 10-year old me so that when I turned 12 and found my first sexual partner, I could have started off on the correct foot with negotiating what type of relationship we were going to have. He thought sex had to take place inside of a Relationship, so he would ask me to be his "girlfriend" on Friday, we'd make out all weekend, then he'd break up with me on Sunday so that he wasn't saddled with me as a Girlfriend at school. Because I was attracted to him, I fell for this more times than I can remember. I got my heart broken over and over again when, the reality is that if casual sex had been an option, I probably would have taken it. I was interested in the sex part, not necessarily him so much.
We were friends before puberty hit. We used to run from one house to the other, playing each other's Nintendo games that we got for Christmas. We would race our scooters down the street. We played basketball together at the end of our cul de sac. We did our homework together. But we weren't interested in each other *
romantically
*. If FWB had been an option, our childhood friendship might have remained intact during our early sexual explorations instead of getting destroyed by heartbreak as he kept offering me things he had no intention of producing and I built up expectations that were never met. I kept getting hurt, and he kept getting that annoying girl mooning over him. But if we had the option back then of *
negotiating
* a relationship that matched our actual desires instead of the cultural script (and my reputation wouldn't have been stained because of it), it might have been much more fulfilling and beneficial to both of us.
Later, after I'd had a couple of penetrative partners, I had another boyfriend who was still "a virgin". He was fascinated by my sexuality, but he was also a little afraid of it. His hormones and his buddies were telling him to be interested in sex, but he wasn't really ready for it. Unfortunately, both of us thought "boys are walking hormones", so I pressured him into sex. I got him into a compromising position so that he wasn't really aware or able to not consent because it just "happened". Oops! My bad! We stopped, because he wasn't sure about it, but I should have had the lessons that told me that it was wrong to arrange that situation in the first place. After he went home, he freaked out about it and called me (several days later, which left me freaking out about his non-contact) to break up with me because he said he wasn't ready to start having penetrative sex yet. If we had both known that it was OK for guys to not want sex, and that penetrative sex wasn't some sort of finish line with all other sexual acts lined up in a hierarchy behind it, he wouldn't have suffered the pain of being pressured into something he wasn't emotionally ready for and I wouldn't have suffered the crushing weight of rejection that, to an introverted, shy, bullied teenage girl was *
devastating
*.
Telling boys that "boys will be boys", to pursue at all costs, that "no means try harder", that all men are walking hormones, that a Real Man has penetrative sex with Women (but only the right kind of women), that boys who have sex are Studs while boys who don't are Virgins (and that's a horrible thing for a boy to be, but the only thing a girl should be) - telling them all that leads to a culture of rape, a culture where boys AND girls violate people's consent and disrespect their agency and where boys and girls have their consent violated and their agency disrespected. And a culture where we shame boys and girls for having their consent violated, but we shame them in different ways - ways which do nothing to actually prevent the violations from happening in the first place.
It's been a very long time since I was that person. I can only speak about it now, with this kind of clarity, because I feel so far removed from that teenage girl, that I feel like I'm speaking about someone else. To me now, it's obvious how I was wrong and I can't even imagine doing something like that today, so I can speak candidly about my mistakes. But I shouldn't need to have the perspective of being a middle-aged sex-positive, alternative sexuality activist to see how I was wrong back then. I should have been given that perspective as a child, which means that it's the adults' responsibility to stop perpetuating exactly the sorts of beliefs that lead to exactly the sorts of scenarios these "keep your hands off my daughter" posts are trying to prevent. Telling boys to "keep your hands off my daughter" did nothing to actually keep my boys' hands off me and it also did nothing to protect boys *
from
* me. And it certainly did not help me to be my best self as a teenage girl exploring her sexuality.
But it did make me incredibly resentful of anyone thinking they owned my body, and it did drive a wedge between me and my otherwise loving parents that created tension and distance between us as I struggled to take control over my body away from people who never really had any control of it to begin with but who had enough power and authority to assume control. My parents were mostly good parents and I love them. I remain close with them to this day and I cherish my relationships with them. But my entire adolescence was a power struggle between us. In spite of not understanding consent and agency as it applied to other people, I knew that my body belonged to me and that I was my own person from the very beginning. My parents' attempts to control me were seen as intrusions and violations (as they were). Their misplaced fear and belief that parents "own" their children, and in particular that they had any say in their children's sexuality, caused rifts between us, as well as between them and my sister (but in different ways). We all managed to survive our teenage years, but things could have been so much better, with fewer scars that inhibit our relationships to this day, had they not had the erroneous belief that parents were the owners of their children, as opposed to guides and mentors of individual, autonomous people. There are lots of people whose familial relationships did not survive the teenage years, and others who did mange to but only because the harmful programming was successfully passed down, perpetuating yet another generation of agency violations.
We need to stop this cycle, and it starts with teaching children young that they are autonomous individuals with complex, often conflicting desires and emotions but that they are capable of making decisions that will benefit them after weighing all the options, and it requires us *giving* them all the options to consider, including biologically accurate safer sex and respect for agency and consent, and then trusting them to make those decisions and living with the consequences.